The new RE "Himalayan" 411 EFI
We use these bikes now for most of our tour regions.  For the High Himalayan, Uttarakhand & Rajasthan regions we now have a brand new fleet of the BS6 versions (with ABS). The tall stance, high placed handlebars, high ground clearance, the up-angled silencer and the belly pan prove their worth both on road and off.  With a 21″ front wheel and a rear "mono-shock" suspension, it can pretty much ride over everything.  At 411cc / 24.5 bhp, it has enough grunt in it to keep you going both on the rougher sections in the Himalayas as well as the highways of Rajasthan.  We install "backrests" specially designed for this bike for the pillion riders and so far none of our customers has had an issue with comfort.
The Bullet 500 EFI (Kerala & Sikkim only)
The Bullet 500 comes with disk brakes both front and rear and EFI, a perfect motorbike to chug along on the gentle meandering roads.  The single long seat with raised pillion seat is also a great advantage if you have a pillion rider, which happens quite often, specially on our Kerala tours.  This motorcycle can also be offered on our Kerala or Sikkim Tours (besides the
Himalayan
) but do let us know so that we can ensure it's availability as this motorcycle is also slowly vanishing from the rental fleets in India.
The Classic 500 EFI (discontinued)
This "Classic" with it the vintage charm and the "Retro Bullet feel" was loved by our customers.  However, in 2019, when India moved from BS4 to BS6 emission norms, Royal Enfield discontinued production of this model.  As we constantly "retire" our older bikes and replace them with newer ones, we are no longer able to do that with the 500cc one. Hence, we had to take the decision of discontinuing this model from our fleet, till RE launches another suitable 500cc model. However, if you really really wanted to ride only this bike on one of our tours, do write to us with a special request with sufficient advance notice as we will have to arrange one from a rental outfit.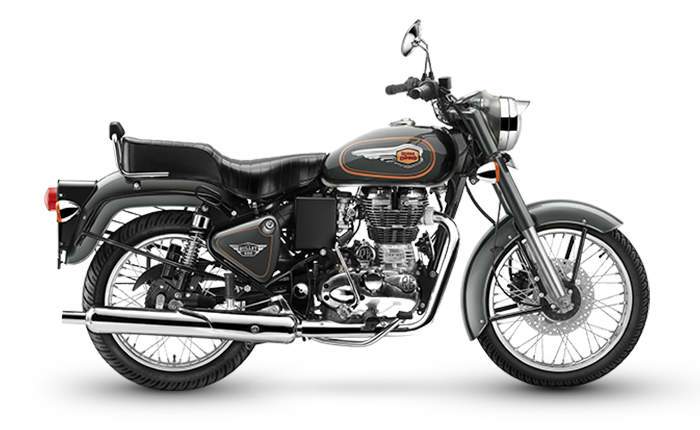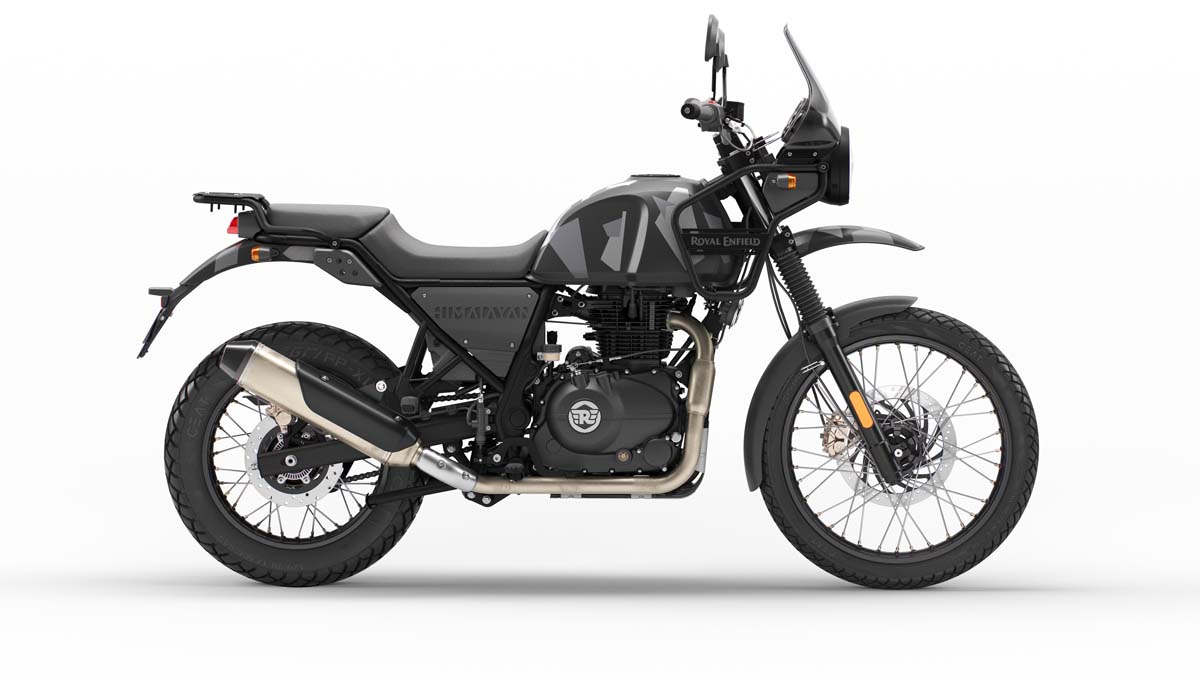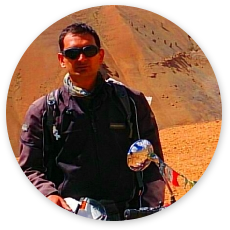 Atul Bhardwaj
Owner of AB original Tours ("AB" being initials of the name), leads most of the tours himself. Besides the distinction of having ridden Solo through almost the whole of India (30 states/ territories) on a 100 day tour covering 17,670 kms on his motorcycle he also has 12 years experience of organizing & leading motorcycle tours under his "kidney" belt.  His "testimonials" speak for him as there is hardly any without a mention of his "attention to detail", "local knowledge", "extreme professionalism", et al. And as one customer puts it, "Atul becomes a friend to us all with his good humour & such a friendly nature."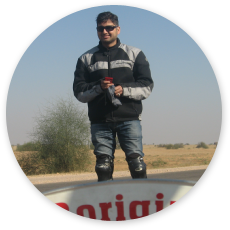 Dheeraj Tanwar
With 8 years under his belt, Dheeraj is a valuable asset of the "AB original" outfit. After joining ABoriginal Tours as Atul's 2-I-C in 2014, he quickly learned the "nitty-gritties" of leading motorcycle tours in India and has been leading tours for us since 2015. With is professionalism as well his fun & friendly nature, he has earned his place as a valuable member of the organization. The fact that his name appears several times in our TripAdvisor reviews is a testament to it.
Support crew
The versatile & indispensable...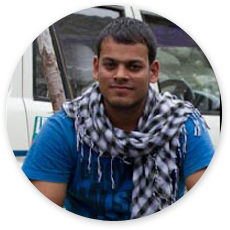 Suresh - Tour Manager
This young lad is the "all-rounder" of the team; manages a lot of "behind the scene" tasks on the tours, looks after the bikes (when we're not touring), maintains files & keeps stock of our spares/gear (even our beers !). All these years with us and we can say that he's become quite a mechanic as well. A great value to the team.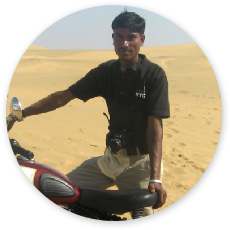 Rajender - Chief Mechanic
Rajender was the youngest member of the team when he left his job at a Royal Enfield workshop and joined us in 2013. He loves being on the tours rather than the "9 to 5" routine of a regular workshop. Besides being an exceptional mechanic, his meticulous work on our bikes keeps them in tip-top shape throughout the year.
The rest of the crew...
... Drivers, assistants...
On our tours your luggage comes in the back-up vehicles which follow us & are not very far behind. However, if desired, you can bring a
small back-pack to carry stuff needed during a ride, like your day pack, water, rain-gear, wind-breaker etc.).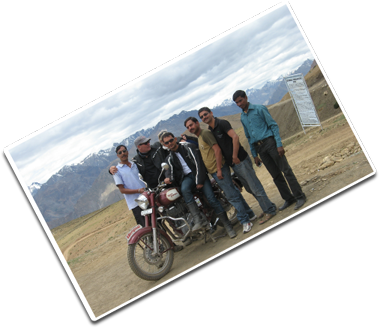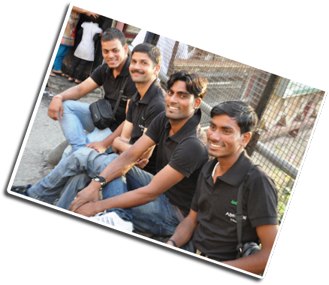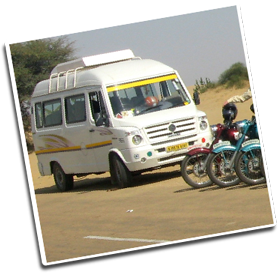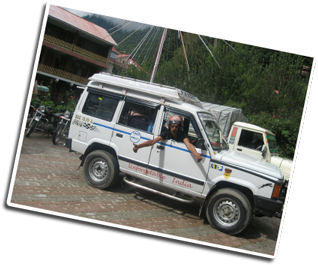 Email Us
+91 98162 85325